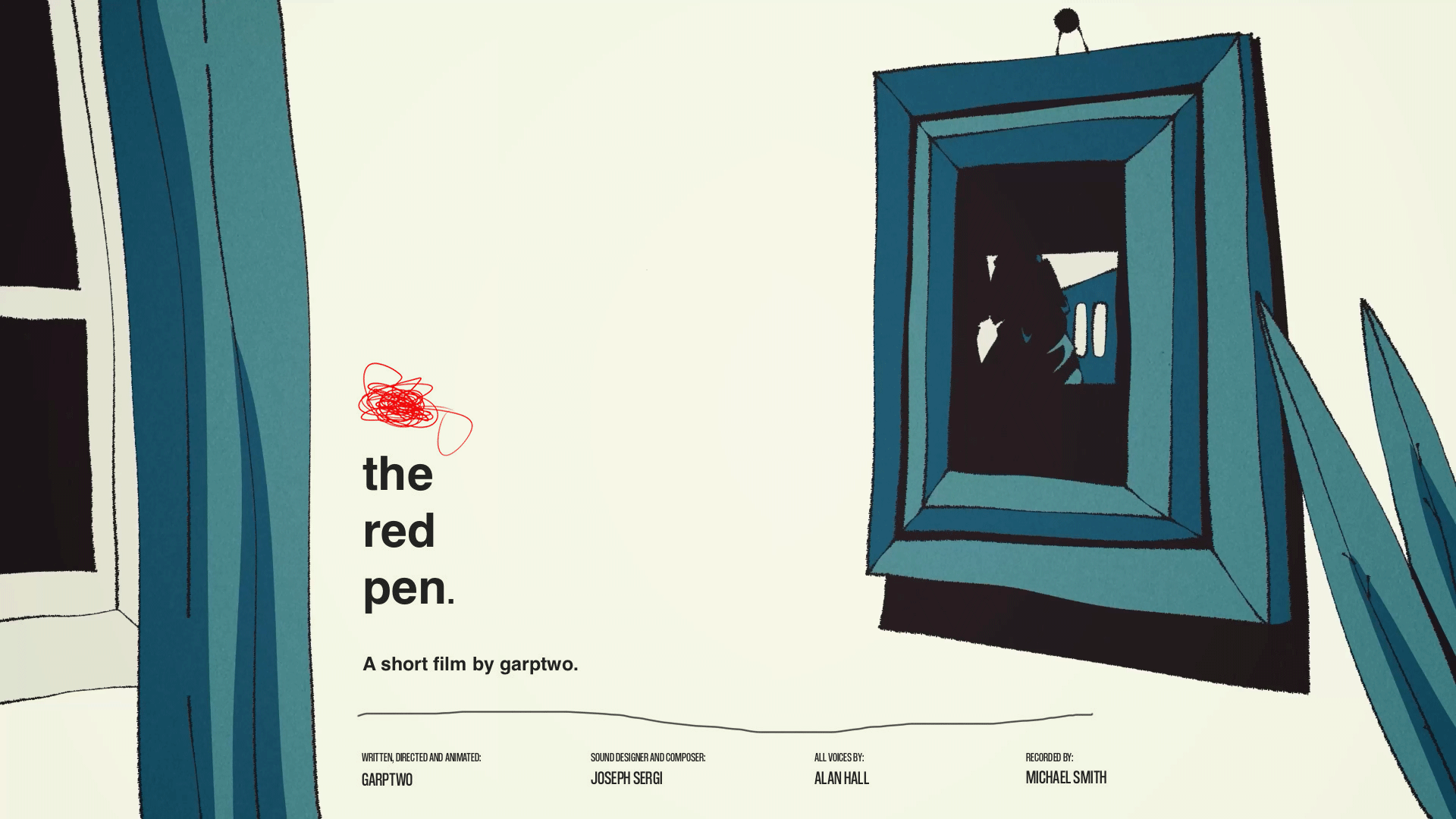 Logline
A man finds a red pen, triggering a Matryoshka of memories.
Synopsis
The Red Pen is a Matryoshka of connected memories, one leading to another.  It's like going down into a well, to catch a
thought
and re-emerging from it by climbing up a ladder.
Director statement 
Through simple details, without a single master shot, garptwo represents the way that connected memories present themselves in our mind. Through feelings. The same actor has been used for all the characters, to reinforce the idea that every memory comes from the same brain.
Credits
Director: garptwo aka Raffaele Gabrielli
Written by: garptwo aka Raffaele Gabrielli
Animator: garptwo aka Raffaele Gabrielli
Soundtrack: Joseph Sergi
Foley Artist: Joseph Sergi
Sound Design: Joseph Sergi
Voiceover: Alan Hall
Studio Recording: Michael Smith
Full credit List: Raffaele Gabrielli, Joseph Sergi, Alan Hall Michael Smith
Technical info
Length: 10:33
Size: 3840x2160
Ratio: 16:9
Frame rate: 24fps
Sound: Stereo (2 Channels)
H.264
If you interested in watching the film, send me an email at

info@garptwo.com

,
or go in the

Contact section

.